Declassified US Plans to "Americanize" the Catholic Church and the New World Order Agents that Made it All Happen. Clearly it was the Potomac that Flowed into the Rhine. Is there a Washington-Rome-Coimbra Nexus?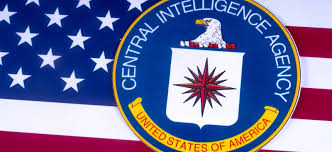 CIA's Plan for Ideological Warfare Against "Un-American" Doctrinaire" Systems of Belief (1953).
https://www.fromrome.info/2022/11/12/the-cia-plan-for-the-destruction-of-the-church-june-29-1953-a-d/
Telegram Warning the Dulles Brothers About the Possibility of a Traditionalist Cardinal with "Unrealistic" (read, "Un-American") Views of the World were Papabili and Had to be Stopped Via Cardinal Spellman.
https://radtradthomist.chojnowski.me/2021/11/us-friendly-contact-within-vatican.html
They got what they wanted! Was Vatican II one of the "Spiritual Initiatives" that John XXIII launched to bring the Liberalism-Condemning Catholic Church into line with Americanism and all of its Works and Pomps?