That's It! It is the Pachamama Worshipers, the Voodoo Participants, the Sister Lucy Eliminators, the Universal Salvation Preachers, and the All Religions Are Willed By God People who are the GOOD GUYS, and the Great Apostasy is on the Part of those who Want No Part of It! I get it John, after 50 years of experiencing the Great Apostasy, I finally get it!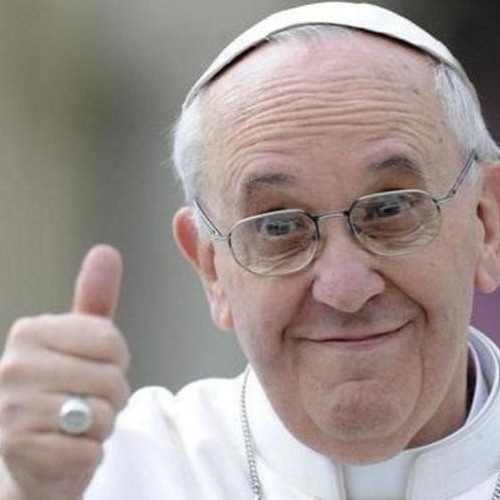 I told you he was going Novus!
https://onepeterfive.com/pope-francis-suppresses-sacred-heart/?utm_campaign=shareaholic&utm_medium=email_this&utm_source=email
Below is the text from John Salza's most recent article on onepeterfive. I must admit, I did not read the whole thing. The below was the "stick it to you" section. For me it was the "gag me with a spoon" moment.
I know he is going to threaten to sue me for unauthorized posting of the next two paragraphs! John, too bad you were pretending to be a traditionalist when the fake Sister Lucy was writing her love letters to John Paul the Idol Worshipper.
Already we see Catholics, many new to the traditional movement, reacting to the motu proprioby expressing contempt for the Pope and the bishops, and publicizing the same throughout the world (i.e., internet), which is causing further division in the Church (publicly inciting animosities or hatred against the Apostolic See or an ordinary due to an act of power is actually to be punished by an interdict or other just penalty under canon 1373). Some are even leaving the Church for independent chapels, where traditional Masses are celebrated without the consent of the local ordinaries, thereby creating further division and new wounds to the Mystical Body of Christ.
But a mass exodus of Catholics from the Church in the name of "tradition" may be the Great Apostasy forewarned by Our Lady of Fatima. This will happen when Catholics no longer worship in union with their bishops, and thus rupture their juridical bonds with the Church, particularly that of governance
Oh, yeah. And John, where exactly did you get an exact knowledge of the contents of the Third Secret concerning a Great Apostasy. Been invited into the papal apartments lately, and break into the desk?