On the Vigil of Sts. Peter and Paul, we remember St. Irenaeus whose Struggle Against the Gnostic Heretics and His Upholding of the Roman Papal Chair as the Guarantee of Truth and Orthodoxy is More Relevant than Ever Before. What don't "Catholics" Get about This?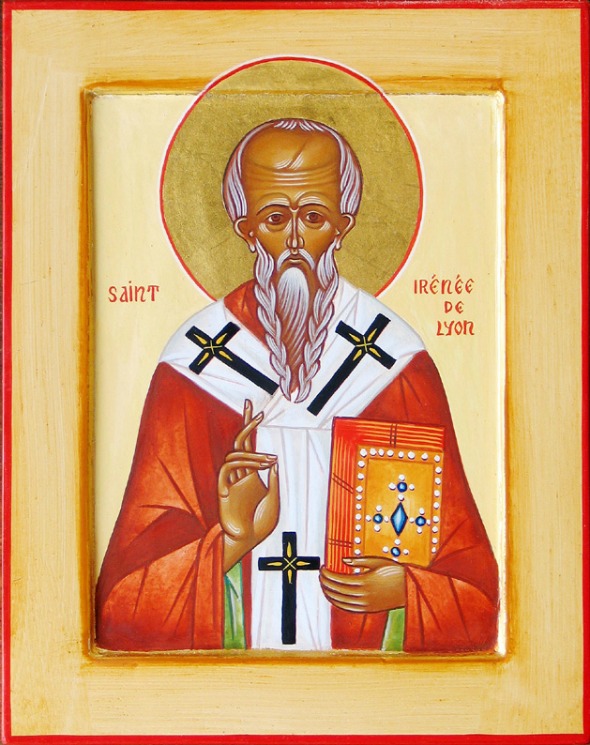 Feast June 28th, the Vigil of the Great Roman Feast of Sts. Peter and Paul
From the St. Andrews Missal (1954): "Towards the end of the second century [n.b.] when gnostic sects endeavored to undermine the basis of the Christian religion, God raised up St. Irenaeus and 'granted him the grace to destroy the heresies by the truth of his doctrine.' St. Irenaeus, succeeding to the See of Lyons in 177, declared that, 'every church must be in agreement with the Church of Rome on matters of doctrine, because the apostolic tradition has been handed down to us through the succession of Roman Pontiffs' [Note, this is at the end of the 2nd century]. St. Irenaeus has been called the father of Catholic theology and the golden link joining the spirit of the Gospel to the doctrine of the Fathers. An eye-witness of those who had listed to the teaching of the Apostles, he was the first to write a rational exposition of our faith."