Wolfgang Smith and Malachi Martin insist on the Need for a "new Thomas Aquinas." When we look at what Smith says in the Introduction to his "In Quest of Catholicity," we ask ourselves, "What is EXACTLY WRONG with the Old One?"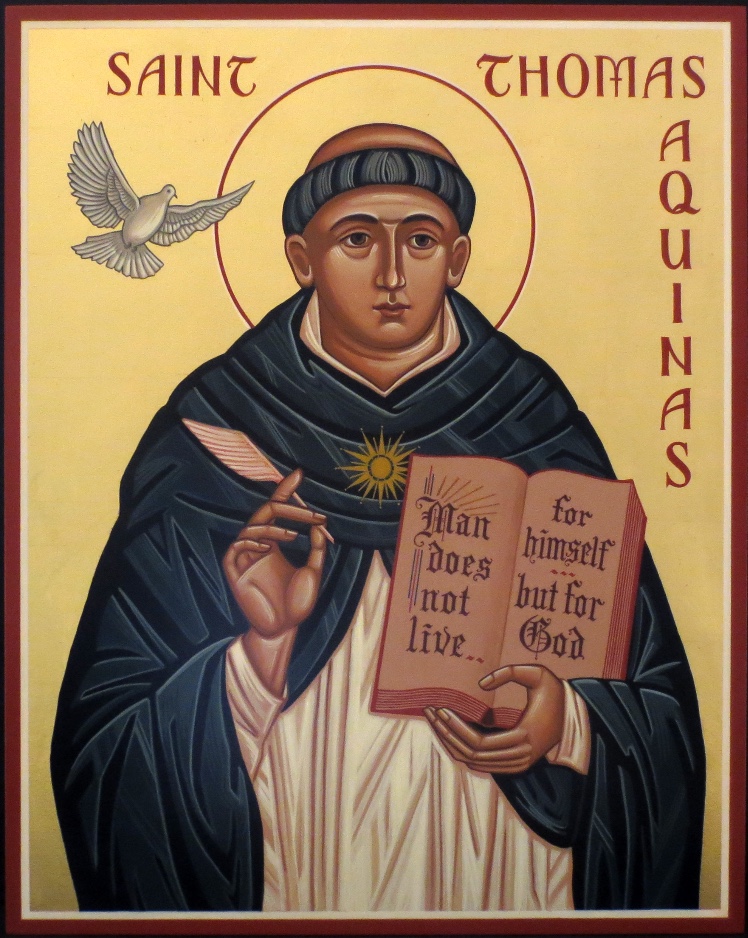 Dr. Chojnowski: We see when we look at the introduction to the 2018 book by Wolfgang Smith, In Quest of Catholicity: Malachi Martin responds to Wolfgang Smith, that Dr. Smith treasures the fact that Fr. Malachi Martin was the first one to offer to him, when Smith wrote his book on Quantum Physics, that what the world needed was not Thomism, but a "new Thomas Aquinas." Smith jumps at the suggestion and also argues throughout his Quest text that a "new Thomas Aquinas" is needed to handle the discoveries of modern quantum mechanics. What becomes clear as one reads the text is that neither Martin nor Smith mean by this that someone was needed to incorporate the new knowledge into the Thomist philosophy. No, rather, St. Thomas's were identified as inadequate to handle both the discoveries of modern physics AND the insights of the Oriental "wisdom" philosophies and the Hermeticist tradition.
But I ask Dr. Smith, "What EXACTLY is wrong with the teachings of St. Thomas Aquinas that would cause you to look for a 'new Thomas Aquinas'?" Please do not escape into your arrogant distinction between the "esoteric" and the "exoteric." Thought is thought and ideas are ideas. By putting your ideas into the realm of the "esoteric" you simply hide them away so that they cannot be criticized.
Are these teachings of St. Thomas wrong or inadequate?
1) God is Being-Itself and all things other than God have being to a certain limited extent but are not Self-Subsistent Existence like God is.
2) Truth, Goodness, Oneness, Beauty are all transcendental properties of being which characterize ALL beings in so far as they exist. All things therefore, insofar as they exist, possess these qualities to a certain limited extent depending upon their level of being. God, being Being-Itself, possesses these properties in their fullness and perfection.
3) God is Being-Itself, Truth-Itself, Goodness-Itself, Beauty-Itself, and Oneness-Itself.
4) From nothing comes nothing. God existed in all eternity and was self-sufficient, not needing anything. He, being Existence-Itself --- Self-Subsistent Being, brought everything out of nothing through His act of creation, an act that He was only capable of.
5) All things are intelligible insofar as they exist. They are open to understanding because of the fact that there is an connaturality between the human mind and really existing things.
6) Truth is the adequation of a mind to a really existing thing, a thing with the act of existence.
7) There is a hierarchy of being, that can be understood through the Analogy of Being. There is not an exactly similar way in which all things, especially God and Creatures, possess being but there is a certain likeness to be found in their possession of it.
8) That all finite things are substances (i.e., things) which have accidents or qualities which characterize them and modify them. These substances are real things, the essence of which can be known by the human mind. God is an infinite substance, a "thing"that is a real, but unlimited being.
9) That all knowledge begins with sensation and intellectual abstraction depends upon the concrete grasp of the natural world......
What EXACTLY of the above is to be rejected or put aside or is conceptually inadequate?